As reported by a reliable source:
"This started yesterday around KUMBA area, in some villages there were gunshots allnight yesterday between the military and 'Ambazonia Tigers.' Alot of military people actually died yesterday.
Then today there was a viral news between KUMBA and Muyuka that an invincible cane was beating children in schools. So that's where the panic came in. Also some unidentified men went to a school in Muyuka and beat up teachers and principal. So that how the things spread"
Right now in all counties in the South West Region; from Kumba to Buea, Limbe; Muyuka and the rest; there is ongoing chaos as unknown men known as 'Tigers' alleged to be soldiers of the 'Ambazonian army' have chased students out of school. Parents are running helter skelter to take their children home, from Nursery schools to higher institutes of learning, Even the University of Buea was attacked. Video below shows students in secondary school going home:
Video below shows students from the University of Buea, leaving school and going home: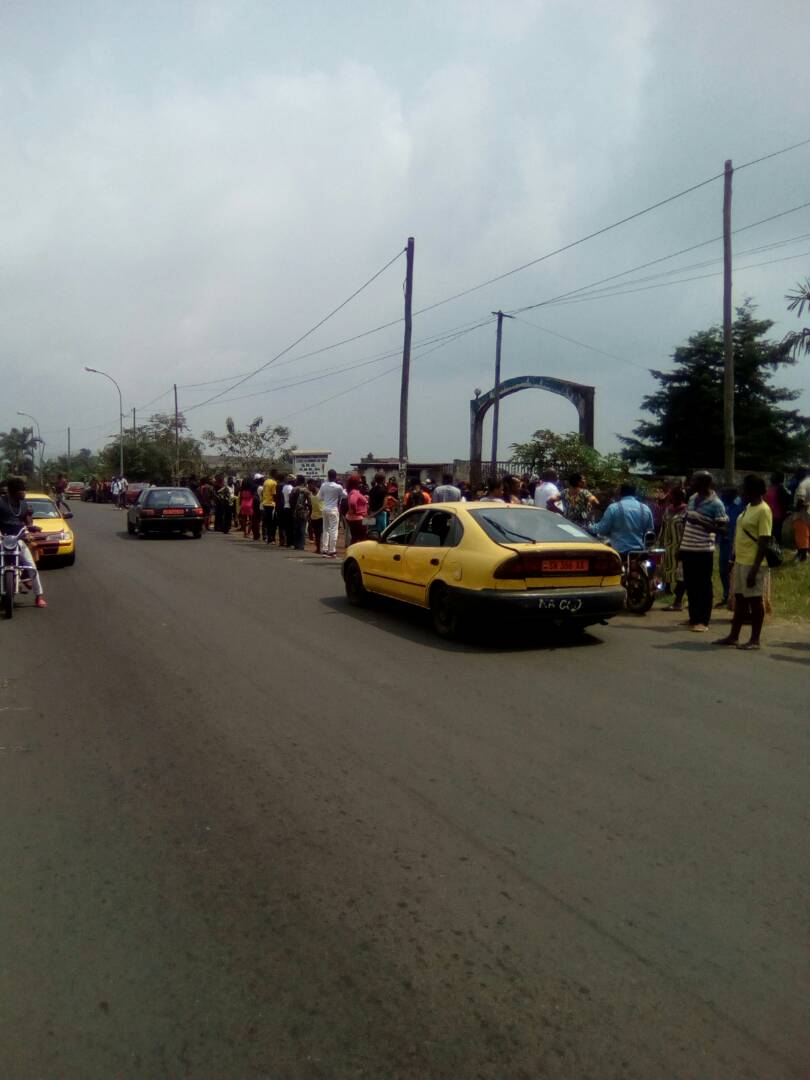 Parents waiting to collect their children at GHS Bokwango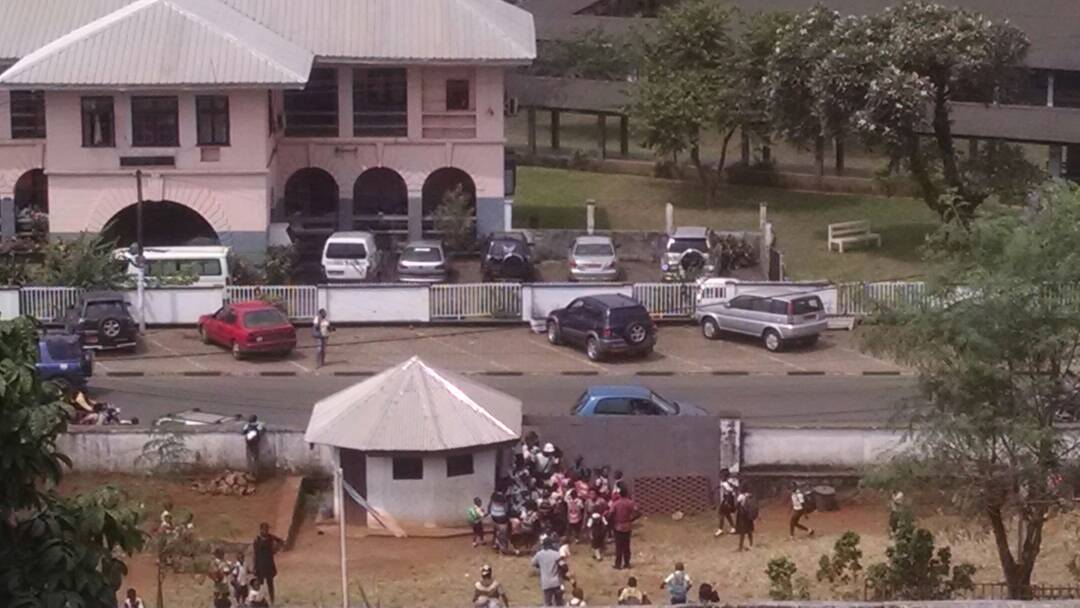 Parents taking children home from Primary school in Limbe
In the North West Region, Ghost Towns are being respected. All these is in protest for the arrest of Sessekou and Co in Nigeria.